Having seen this product being hyped for some time and having run out of my usual face powder, I decided to see what the fuss was all about regarding
ELF's High Definition Powder
.
What is it and what does it claim to do?
"
The high definition loose powder creates a "soft focus" effect to the skin. Masks fine lines and imperfections for a radiant complexion. The incredibly soft and invisible powder is great for on-screen and everyday wear.
"
In a nutshell, an invisible face powder to make your skin look better.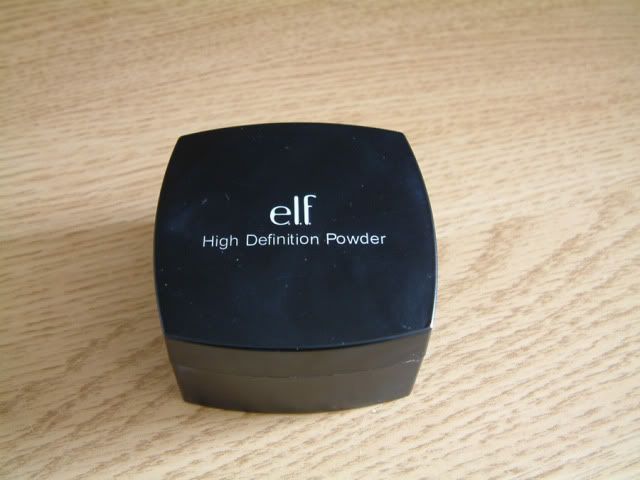 It comes in a matte black plastic box/container which is quite chunky and much bigger than anything else I've seen a face powder packaged in. You get 8g and it costs £6.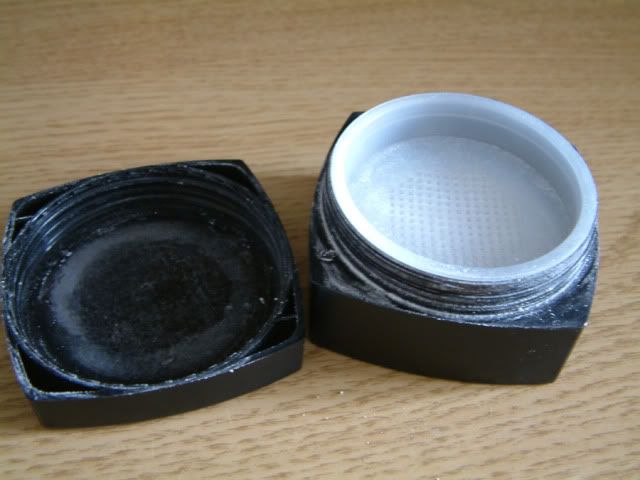 Upon opening, a lot of the powder immediately fell out. The packaging is cheap and clumsy so be warned. It comes with a face puff which was OK quality but I prefer to use my
Everyday Minerals
kabuki brush to apply these sorts of product. The sifter tray is very useful but the sides of it seem to distribute far too much powder all over me and my desk.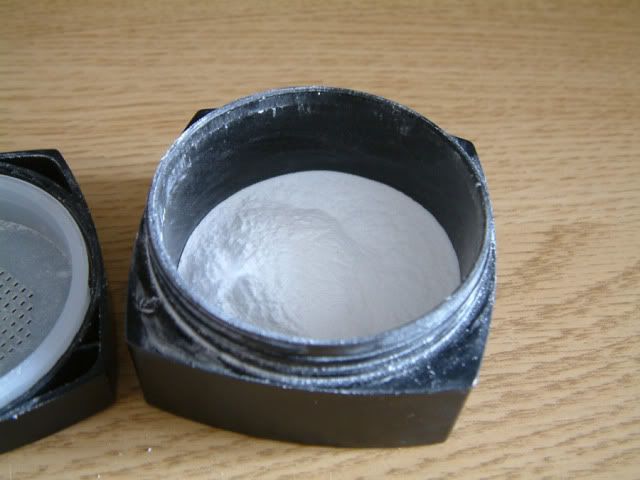 How do I use it?
"
The microfine particles are designed to be used with high-definition camera technology or for everyday wear. Apply powder all over the face for a professional and youthful look of perfection
."
Below is a quick swatch I did to show how chalky it is before blending. Upon blending into the skin, it does keep its claim of being 'invisible'. The main problem I have with it is that it doesn't seem to do anything else... you apply it, it looks invisible, and then it just looks like you haven't applied anything!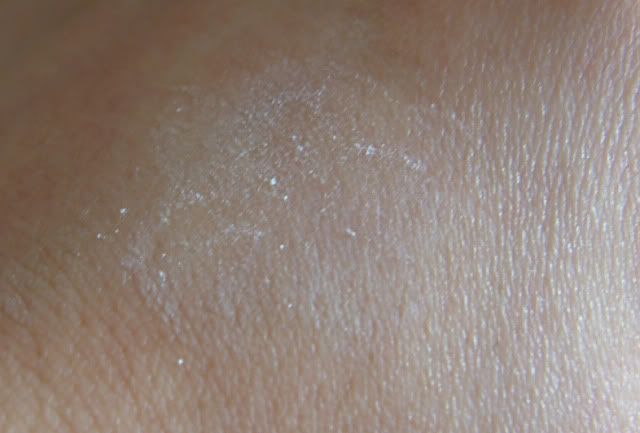 Overall verdict
I didn't see any change in my skin. It looked like I was wearing nothing. I tried not blending it so much but it just started to look chalky like in the swatch above. Perhaps it works better/only on paler skintones? Who knows, but it did nothing for me.
0/10