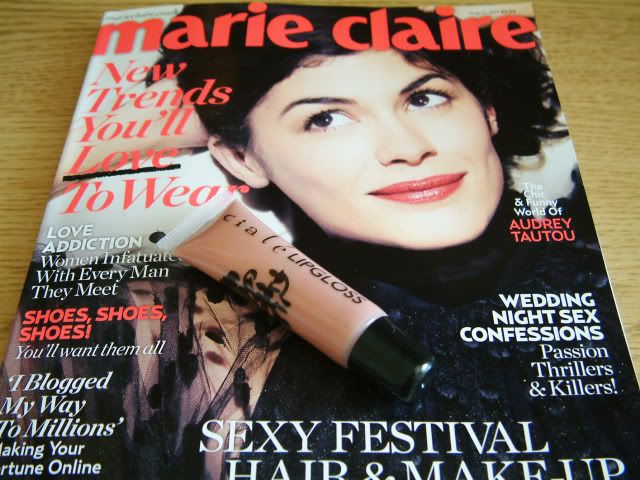 Free with this month's Marie Claire is a
Ciate
lipgloss in two different shades, a nude and a fuschia pink. Typically as a lover of all things neutral, I picked up the nude one which is called 'St Barts'. Smells very sweet, application and texture is quite thick, but it's a bit too sticky for my liking. Colour and finish wise, it's super, super glossy and rather sheer, you have to put on a lot for it to show up nude.
Ciate are a young brand who seem quite desperate to be high-end in mid-high priced cosmetics. Their main selling point are their cutesy bow tied nail polishes (fans of Glossy Box and past magazine freebies will have one lurking about in their collections somewhere), and whilst their polishes come in a great range of colours, I'm not one to be duped for paying £9 for a nicely packaged nail polish. Likewise, their lipglosses are also priced at £9 which seems ludicrous for such a sub-standard product.
I don't know, I'm not convinced by them just yet. I might pick up one of the nail polishes they're giving away with next month's Marie Claire and see if their formulas have improved.