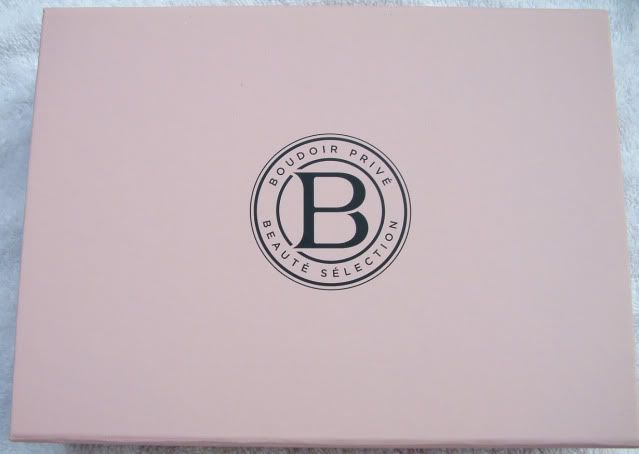 So after what seems like weeks of waiting (BP had some delays with US samples arriving and then delivery of the actual boxes took longer than it should have), my first

Boudoir Prive

box is here and I'm really happy with it!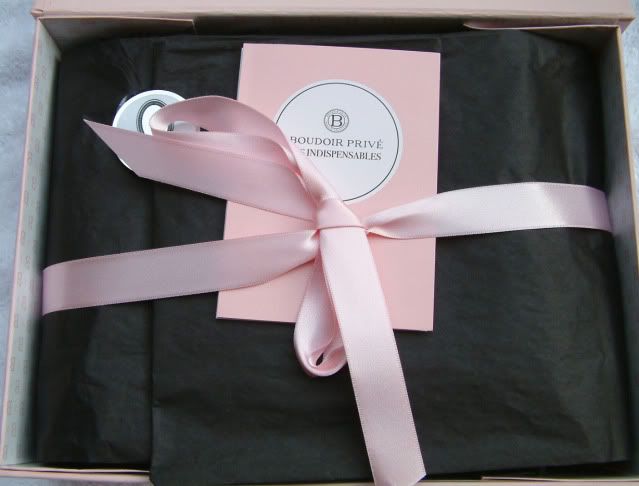 Boudoir Prive is a monthly beauty box subscription service where you pay £10 (free postage!) for 5-6 beauty samples. I got this first box half price with a discount code so all of this cost me a mere fiver. So what's inside?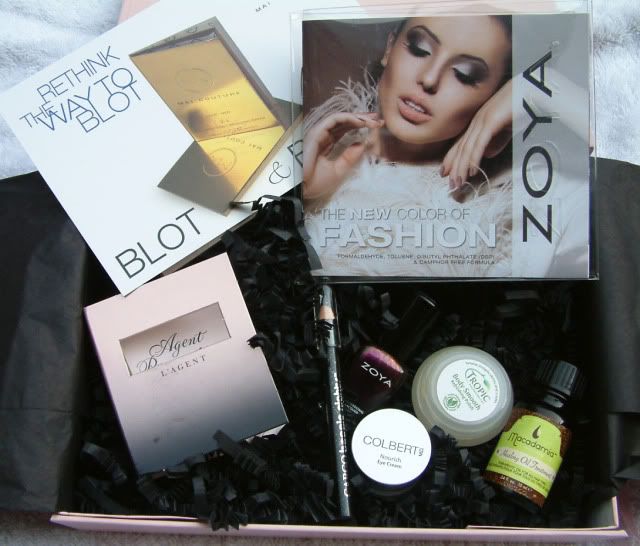 Oooo nice!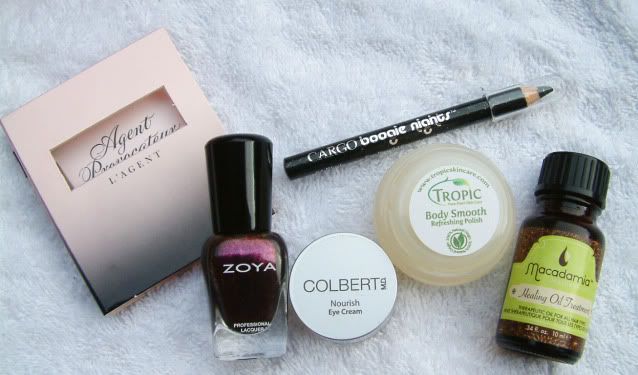 Here's what I received:-

(1) Agent Provacateur L'Agent Eau De Parfum, 1.5ml sample vial (full size 50ml RRP: £50). Although I don't like a lot of perfumes, this one smells OK. I will be passing it on though as perfumes generally give me headaches.

(2) Zoya nail polish in Jem, full size (RRP: £9.98). WOW WOW WOW! Seriously wow! The colour is absolutely gorgeous, so happy with this! Despite being a nail polish junkie, I don't own any Zoya polishes so this is a real treat for me :)



(3) Colbert MD Nourish Eye Cream

sample pot (full size 15ml RRP: £90). I have heard of this brand from various blogs due the hysteria that surrounded the Royal Wedding (apparently Kate Middleton regularly uses this skincare brand). I could never justify spending £90 on an eye cream but I am interested to see what the fuss is all about.

(4) Cargo Cosmetics Boogie Nights Eye Pencil in Black, sample size (set of five RRP: £13). A black eye liner with a silver shimmer, this looks OK but I swatched it earlier and it faded pretty fast. I'll see if it stays put longer with a primer underneath.



(5) Tropic Skincare Body Smooth Refreshing Polish

, sample pot (full size 200ml, RRP: £19.95). This smells amazing! It's basically a body scrub that smells of sherbert lemons and is 100% natural ingredients . I will be using this ASAP.

(6) Macadamia Healing Oil Treatment for all hair types, 10ml (RRP: £5.75). This seems pretty similiar to Moroccan Oil so I'm excited to try this out!

I also received a one sheet sample of

Mai Couture's Blot & Bronze face paper

which I'll also be happy to use.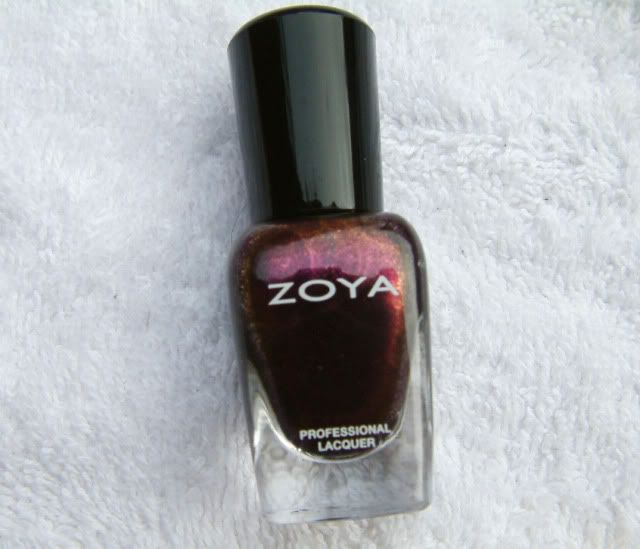 But let's step back and admire that gorgeous Zoya nail polish shall we? So so pretty!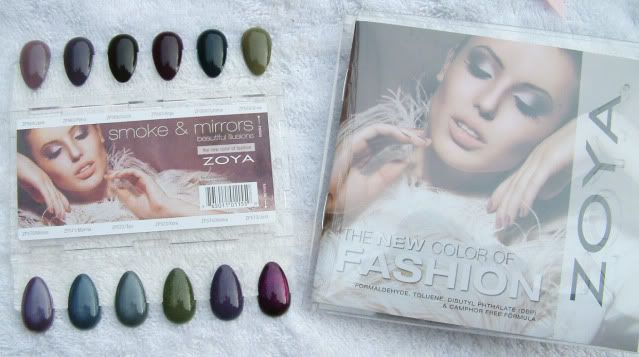 Also included in the box, was a Zoya advertising booklet and a swatches of their new Smoke and Mirrors collection.




Yeah, I already want every single shade here! Zoya polishes are 3free, camphor free and vegan friendly so I'm seriously tempted to splash out on a couple.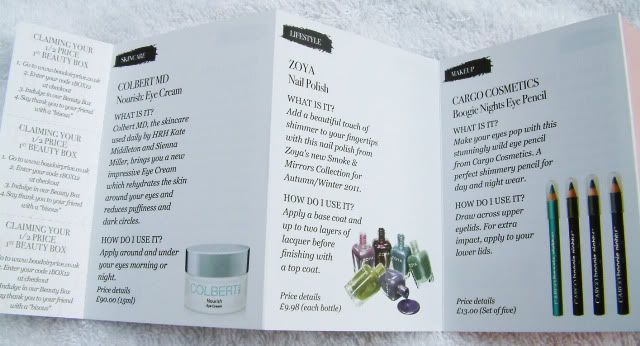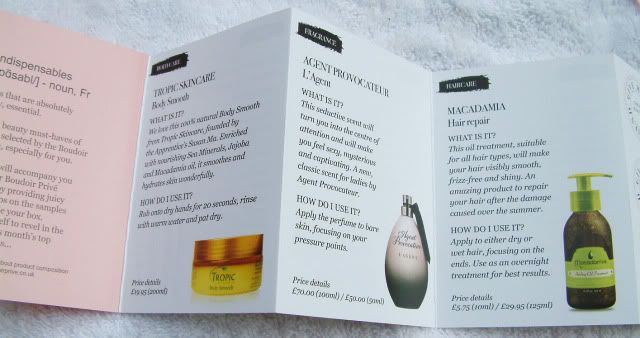 I also really liked the little information leaflet that came in the box which details all of the products included and how to use them.



Overall thoughts:

I am extremely happy with my box and I'm excited to try everything out. I personally like this box a lot more than this month's Glossybox because I'll actually use pretty much everything. I imagine that many people in the Glossybox camp won't be swayed by Boudoir Prive due to the size of the products included and I was sceptical about whether BP would be suitable for me due to their first box last month being very mature. All in all, if they continue to put together boxes like this I'll be very happy!



What do you think of Boudoir Prive? And the beauty box trend in general?