My first Glossybox is here! This month's theme is

Future Classics

which sounds interesting. So what's inside?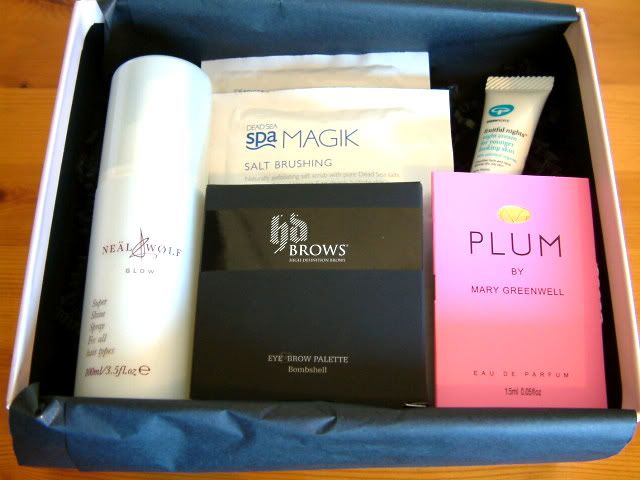 The contents; first impressions, looking good! Here's what I got: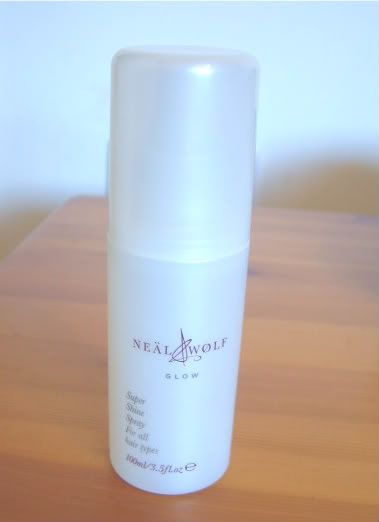 (1) Neal And Wolf Glow Super Shine Spray 100ml full size product (RRP £11.95)

- "

a weightless spray that adds deep, lasting shine. Unique formula also helps to smooth hair, control frizz ans reduce static

." I've used shine sprays in the past (mostly drugstore brands) and have always tended to avoid them since because they usually make my hair look greasy rather than shiny, so I like the claim of this one being 'weightless'. I've given it a quick spray and it's got an overpowering perfumed scent which I'm not liking at all, but I'll give it a proper go all over and see if it makes any difference.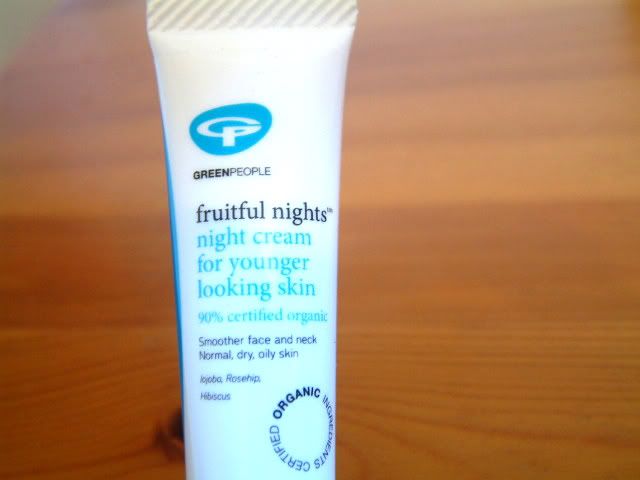 (2) Green People Fruitful Nights night cream 10ml sample tube

which sells for £3.60 (full size 50ml RRP £14.95) - "

magic night cream smoothes fine lines and improves pigmentation marks. Using pineapple and wild berry extracts, dead skin cells are lifted away revealing younger skin.

" Although this is targeted towards mature/older skin, I was pleased to receive this because I've been wanting to try out something from Green People for a while now. Very happy that it's 90.1% organic, ethical company approved and Vegan society certified. On the Green People website, they sell lots of their products as trial/travel sizes, so if this is good, I'll be looking more into them.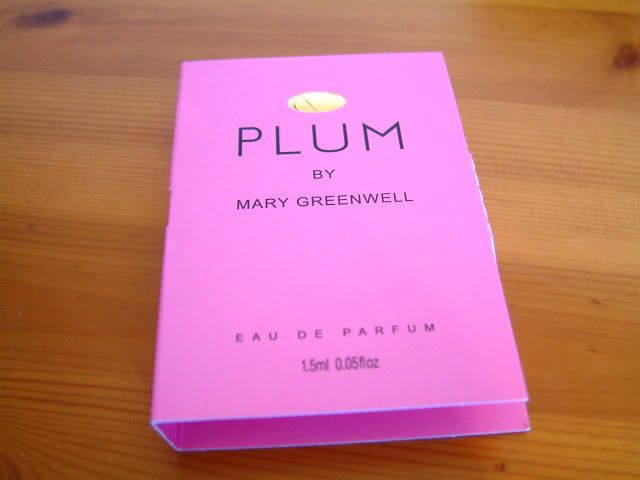 (3) Plum by Mary Greenwell Eau De Parfum 1.5ml sample vial (full size 50ml RRP £90) - "

signature fragrance by world-renowned celebrity makeup artist Mary Greenwell.

" I'm not a big perfume fan so I'll be giving this to a friend or my sister. Probably a good thing because I couldn't imagine spending £90 on a perfume!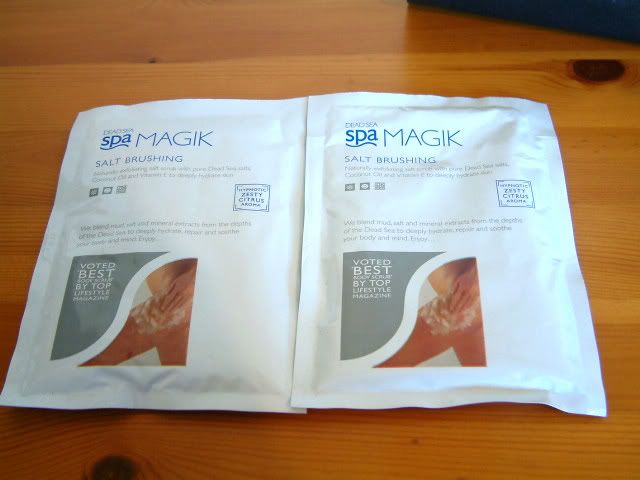 (4) Dead Sea Spa Magik Salt Brushing 2 x 50g sachets (full size 500g RRP £13.30) - "

voted 'Best Exfoliator' by You Magazine. A harmonious blend of pure Dead Sea Salts, vitamin E and coconut oil, with a hypnotic citrus aroma

." I love body scrubs and have tried Dead Sea salts in the past (thought they were amazing), so I'm looking forward to trying these.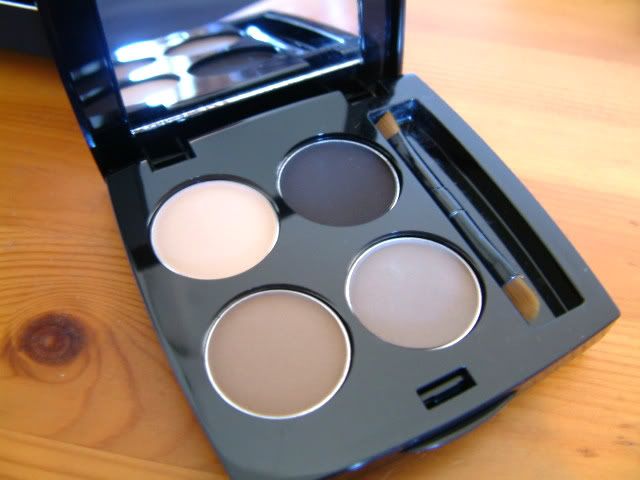 (5) HD Brows Eye & Brow Palette full size product (RRP £24.95) - "

multi-use palette containing four matte eyebrow colours. They double up as an eye shadow and eyeliner as well as lasting 24 hours

." My immediate impressions were WOW! I'd been meaning to purchase an eyebrow palette so now I didn't need to! Then I realised I'd been sent the 'Bombshell' one which is for blondes.... Hmm. Also was a bit disappointed that other people had been sent a full size brush with theirs, but looking at the shades, they look extremely wearable for neutral looks on the eyes and if the claims of lasting 24 hours hold true, then it looks like a great palette. I will try it out and see.



General summary and thoughts:

I'm pleased with my first Glossybox, I think it's certainly value for money with the two full size products included. The HD brows palette will obviously be the most talked about product I imagine, and I'll be interested to see if others received different shades or if everyone got the same one. Other than the perfume sample, I'm looking forward to trying everything else out and will post reviews once I have.



Did you get a Glossybox? What did you get in yours?