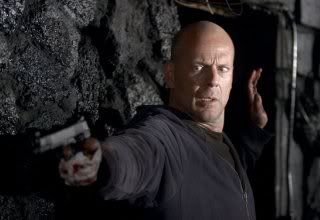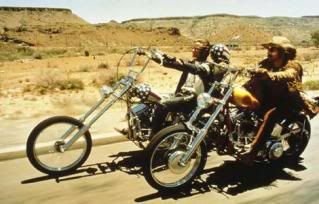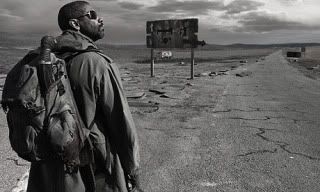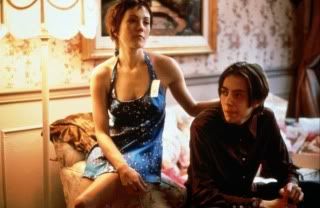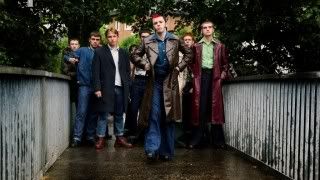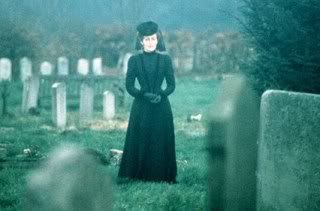 1. The Boat That Rocked (2009)

- Brilliant feel-good movie based on the pirate radios of the 60s. I have so much love for Rhys Ifans :)


2. Hostage (2005)

- Bruce Willis thriller, where as you can guess, he has to save a family who have been taken hostage in their mansion. Pretty good.


3. Easy Rider (1969)

- Cult classic counter-culture movie which explores attitudes towards soft drugs and the hippie/freedom movement. Famous part with Jack Nicholson's character explaining what freedom is and why some people are against others having it.


4. The Book Of Eli (2010)

- Beautifully shot post-apocalyptic dystopia starring Denzel Washington and Mila Kunis, story is OK but the strong pro-religion theme put me off.


5. Haunting In Connecticut (2009)

- Alright horror movie, has its token scary parts.


6. Rubber (2011)

- The strangest movie I've probably ever seen; a rubber tyre is on the loose and its murdering people.... has to be seen to be believed.


7. Another Day In Paradise (1999)

- Cult junkie film with the guy who plays Pete Campbell from Mad Men in it, it's really quite dull.


8. Fright Night (1985)

- Classic 80s horror movie which has recently been remade, but you have to see the original!


9. Neds (2011)

- Gritty and violent portrayal of youth gang culture in 1970s Glasgow. If you liked This Is England and Trainspotting, then you'll love this.


10. The Woman In Black (1989)

- One of those made for TV movies based on Susan Hill's classic ghost story. SCARY. I hope the remake is good!



Have you watched any good movies recently?