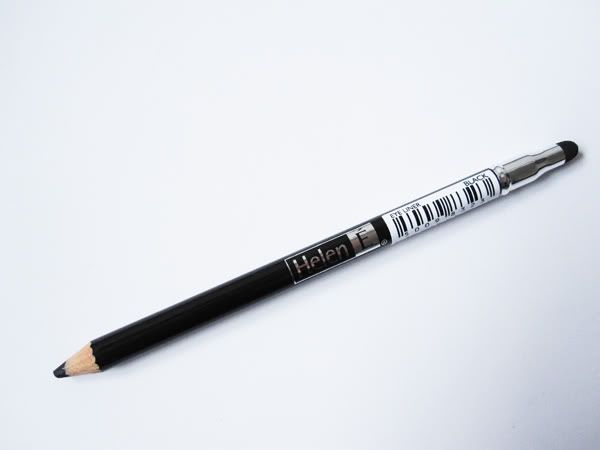 A while ago there was a promotional offer for Helen E cosmetics in conjunction with The Daily Telegraph. For the grand total of £1.99 you could get a lipgloss and an eyeliner pencil. Bargain! I'd never heard of Helen E before, but they're famous for their Beauty Cubes (themed how-to make-up tutorials) and for being the official make-up artists to Miss World London. I didn't think that much of the lipgloss, but the eyeliner pencil is really good. It's your typical pencil with a smudger on one end for creating those desirable smokey eye looks with.




The pencil itself is soft but sturdy. It applies smoothly and is beautifully pigmented as you can see from the swatches above, this is a good black. Unlike other similar products I've tried, the smudger on this is also really good and creates a nice smoked out blur that is easy to do. I don't agree with the claims that it's waterproof as it does smudge a little over the day, but I would compare the longevity time with that of Urban Decay 24/7 eyeliners.

Have you tried anything from Helen E?