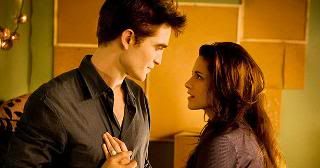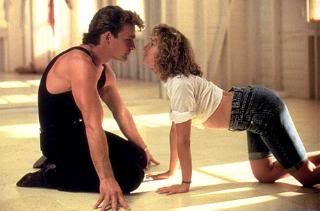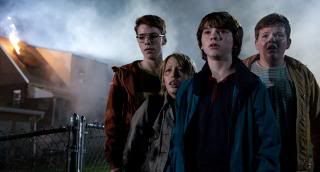 (1) Bad Teacher (2011) - Was channel flicking and came across this, thought it was pretty dreadful, but I did want Cameron Diaz's shoes!
(2) Breaking Dawn Part 1 (2012) - I am unashamedly a big Twilight fan, but do feel that this was majorly dragged out so that they could split Breaking Dawn into two parts.
(3) Cinema Paradiso (1989) - One of my favourite foreign films, so beautifully written. It's set in post-WW2 Italy and depicts a life before everyone had a TV and went to a local cinema instead. Heartwarming and sad at the same time, I highly recommend this.
(4) Confessions of a Shopaholic (2009) - A girly guilty pleasure!
(5) Dirty Dancing (1987) - And another guilty pleasure ;)
(6) Don't Be Afraid of the Dark (2012) - Dark fantasy, has a couple of good moments in it.
(7) Final Destination 5 (2011) - Love this franchise, this follows the exact same formula as the others of course.
(8) Planet of The Apes (2001) - Tim Burton's re-imagining of the cult classic, was interesting to see his take on this but definitely prefer the shock element of the original.
(9) Super 8 (2011) - Young adventure sci-fi, was a bit too sentimental for my liking.
(10) The Three Musketeers (2011) - Loved this, fantastic big budget blockbuster.

What films have you been watching recently?