I ordered some products from
Elf
on Friday and they arrived yesterday, their delivery is excellent! I took advantage of one of their promotions and bought some things I wanted to try out. The only products from Elf that I've tried in the past have been disappointing (nail varnishes and the HD powder), so I was a little wary of what to get. I bought four products from their studio line (prices are around £3.50 each) and two products from the normal range (£1.50 prices).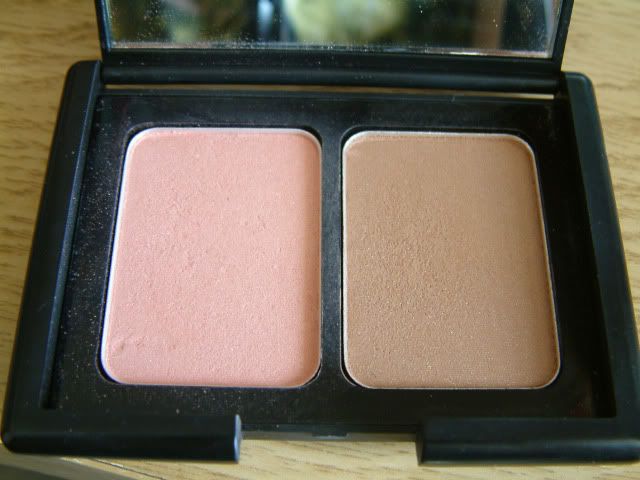 I'll start with the good stuff first. Their
Blush and Bronzer compact
is amazing. I've seen this talked about in various blogs and it was the first item I put in the basket. The blush is a lovely everyday pink with a slight gold shimmer, ideal if you want a natural looking flush. The bronzer is great for contouring and blends quite easily after some buffing. It doesn't suit me that much as an all over the face bronzer (I'll stick with Hoola for that) as it is quite muddy looking, but for contouring cheeks it's perfect for me. As with most of the studio compacts, it's packaged in hard matte plastic casing and has a nice big mirror.
My second favourite product was the
Conditioning Lip Balm with SPF 15
. The packaging for this is a HUGE cube, I've never seen a lip balm in something so big! The formula is thick and creamy, with a subtle vanilla type scent to it. It conditions lips very well - I usually find cheaper brands of lip balms/tints to be the opposite and quite drying, so I was pleasantly surprised with this. I bought it in 'Nice & Natural' which is a subtle pink nude shade.
Having looked at their £1.50 range, I decided to try out one of their
liquid eye liners
. I bought 'Plum' which I was hoping would be dark purple (you know, a
plum
shade), but as you can see from the swatch I did below, it's almost black. I wasn't too fussed by this having recently used up my last black eye liner, so I tried it on the lids and was impressed. It applies easy enough, didn't smudge and lasted for several hours, so not bad for £1.50!
In my package, I received this pencil as a freebie. It doesn't appear to be on their website but it looks identical to their
shimmer eye liners
. It's OK, a nice creamy white/silvery liner but the attached sharpener in the lid is useless.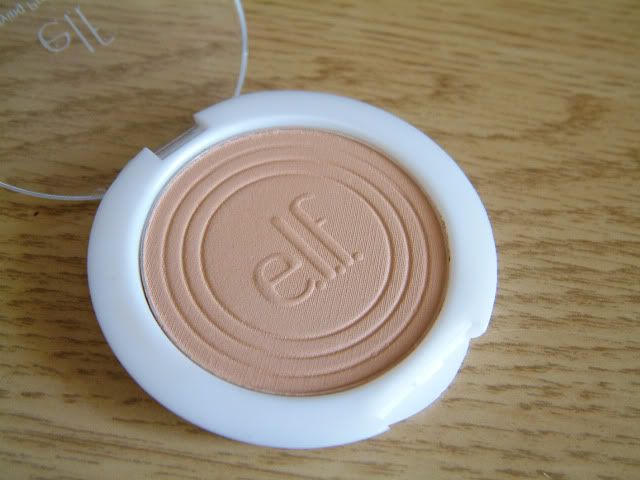 Also from the £1.50 range, I bought the
Clarifying Pressed Powder
in 'Honey'. The shade is much too dark for me and the powder itself didn't sit well on my combination skin.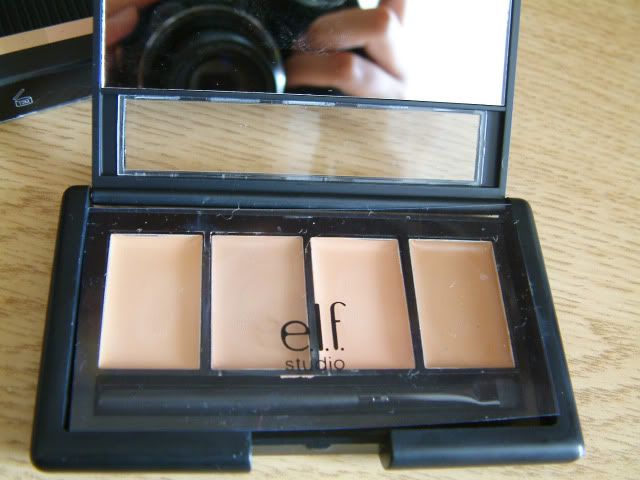 Now for the two products that I really hated. This
Complete Coverage Concealer
palette in 'Medium' was a nightmare. The shades looked promising at at a first glance, but when I swatched them, I knew they weren't going to work for me, only the third shade seemed OK. The formula has a very hard waxy consistency, that then turns creamy on the skin. They supply a little brush with the compact, but it's impossible to use it. You'd need to use your fingers or a sponge with this to warm it up. On the skin, the third shade didn't quite match me under the eyes and creased immediately, even when I used a primer. Wouldn't recommend.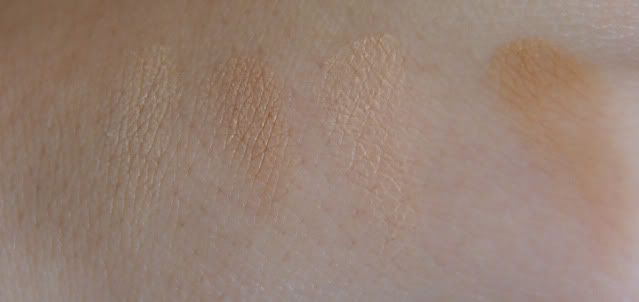 Lastly, I didn't get on with the
Corrective Concealer
palette. It has the same formula as the one above so was a nightmare to apply and the colours just weren't pigmented enough to cover anything up. I've seen a lot of people rave about this product but it didn't work for me.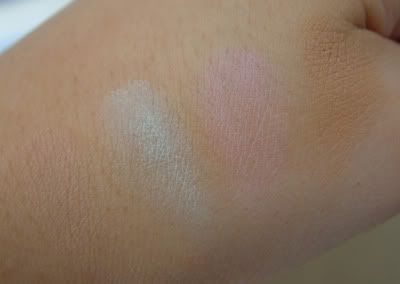 I'm happy with the products that I did like, especially the Blush & Bronzer duo. The concealer palettes were a major let down but as they were only £3.50 each, I don't think you can be too disappointed. The main problem with Elf is that because they are a cheap-as-chips online only company, you're dependent on online reviews and swatches to see what their products are like.
My advice if you're thinking of buying from Elf:-
Take advantage of their frequent promotions (20% off deals, free shipping etc).
Stick to a set budget - it's easy to get carried away and end up spending more than you intended because everything is 'cheap' - it all adds up!
Check out swatches & reviews online.
Buy only one item from each section e.g I probably wouldn't have purchased a second concealer palette if I'd already tried out the first one.
To leave on a happier note, here's my Elf face with the products I did like:-