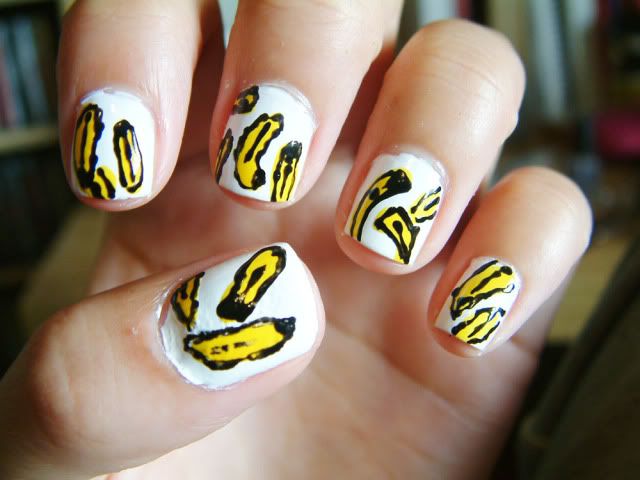 I've been having an epic tidy up this morning and my clean up soundtrack has been courtesy of The Velvet Underground. As a little tribute (and because I was bored), I painted my nails with little Warhol inspired bananas! They're a bit messy and look better from a distance, but I'll probably be changing my nails again for the weekend anyway.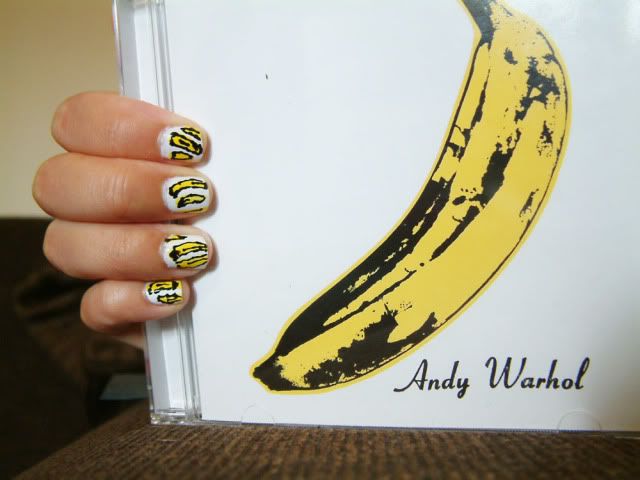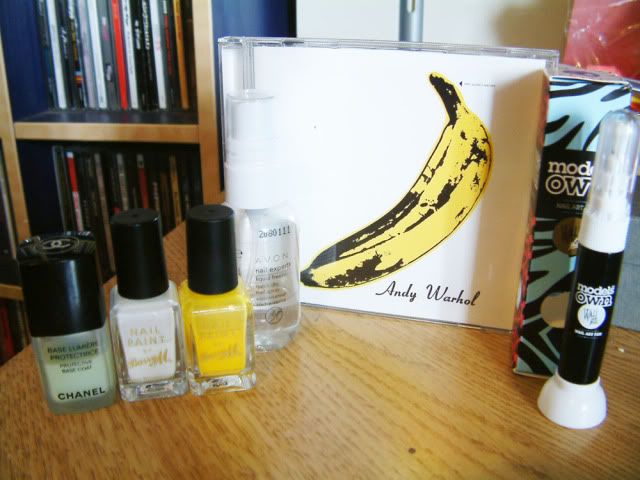 How to:-
1. Use a basecoat, I used a Chanel one, purely because I'm using it up at the moment.
2. Paint on a white polish, I used two coats of one from Barry M.
3. Once that has dried, paint little banana shapes with a yellow nail polish. Again, I used one from Barry M. You could use a paintbrush if you're more creative and less rushed than I am.
4. Allow to dry and then use either a black eyeliner or a nail art pen (mine's from Models Own) to outline the banana shapes and add a bit of definition.
5. Use a topcoat or spritz on a quick dry spray, the one I used is Avon's Liquid Freeze spray.
6. All done!