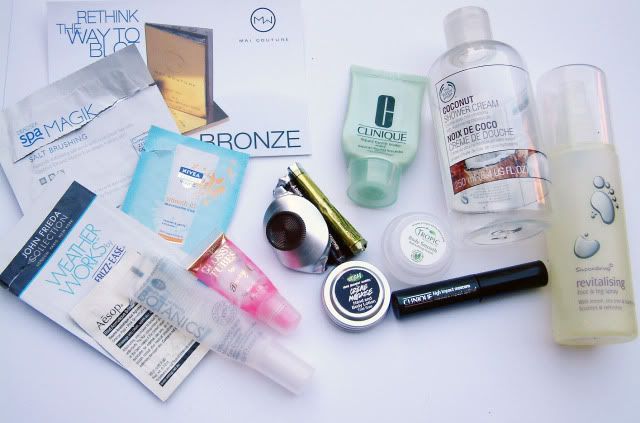 My monthly empties showcases all of the beauty products that I have managed to use up and finish that month. This is mainly to reflect on what products I liked or didn't like and whether I would purchase them again. I also find it helpful in that it reminds me of what I already have and what I don't need more of and vice versa. So this month, I've used:-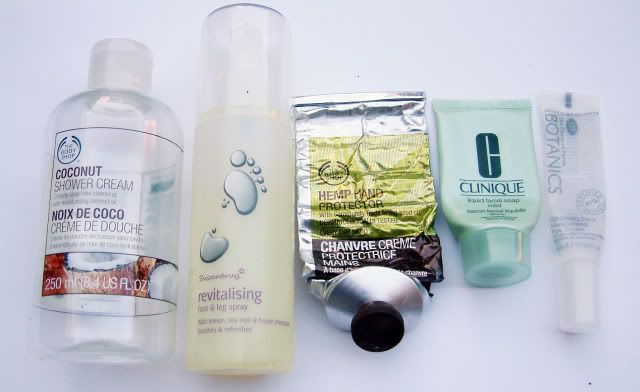 -
The Body Shop Coconut Shower Cream
- a super creamy soap-free body wash with organic virgin coconut oil. I've been using this particular product for years and find that a little goes a long way so it's taken me a while to use this bottle up!
Repurchase? Yes.
In fact, I already have one
from the gift set that I won in a charity raffle
.
-
Superdrug Revitalising Foot and Leg Spray
- This has been a summer staple for cooling down and refreshing tired feet. Bought it last summer and finally used it all up.
Repurchase? Yes.
-
The Body Shop Hemp Hand Protector
- another product that has lasted me a while. Reviewed it
here
.
Repurchase? Maybe.
I want to try out some different hand creams at the moment.
-
Clinique Liquid Facial Soap
- so glad that I got this as a travel size version from
Glamour magazine
because it really didn't suit my skin. Despite it claiming to be 'non-drying', I found it incredibly drying for my oily/combination skin.
Repurchase? No.
-
Boots Botanics (81%) Organic Moisturising Eye Cream
- bought this randomly to try out when it was in a 3 for 2 offer. It's OK, nothing amazing.
Repurchase? Probably not.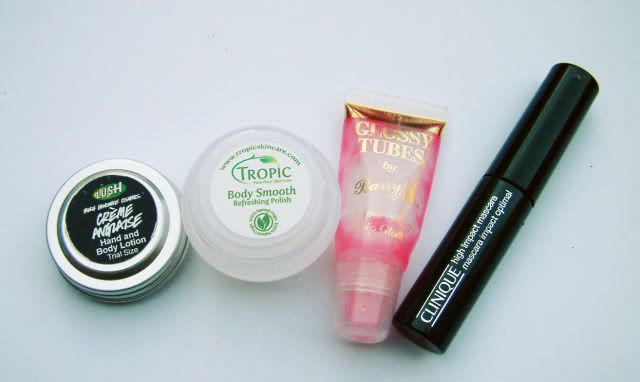 -
Lush Creme Anglaise Hand and Body Lotion
- a sample tin I impulsively picked up in my last
Lush haul
. Another OK product for me, I like it, but not enough to justify spending £25 on a full size pot.
Repurchase? No.
-
Tropic Body Smooth Refreshing Polish
- this is just amazing! Seriously, I was so happy to get this to try out in my
Boudoir Prive
box. It smells absolutely gorgeous, a strong citrusy scent that lingers afterwards. Although it was advertised by BP as a hand scrub, I used it as a body scrub and it left my skin wonderfully soft.
Repurchase? Yes!
-
Barry M Super Shiny Lip Gloss
- another magazine freebie that I've been using pretty constantly throughout summer.
Repurchase? No.
It's a great lip gloss but I prefer Barry M's lip wands to this as they're longer lasting.
-
Clinique High Impact Mascara
- yep, another
mag freebie
! I do like this a lot but I think I like my
bareMinerals
one more.
Repurchase? Maybe.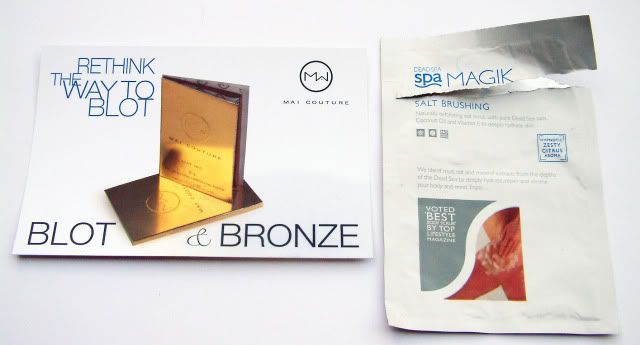 -
Mai Couture Blot and Bronze sheets
- an extra in my
Boudoir Prive
box, I'd had high hopes for this but was left disappointed. It didn't blot very well at all, and just left a patchy shimmer on my face.
Repurchase? No.
-
Dead Sea Spa Magik Salt Brushing
- from my
Glossy Box
, I was also exicted to try this out but was left a little disappointed. It's a good scrub but I wasn't all that keen on the scent. Might just be me but I was expecting a yummy uplifting citrusy scent and instead got a whiff of something akin to watered down furniture polish.
Repurchase? No.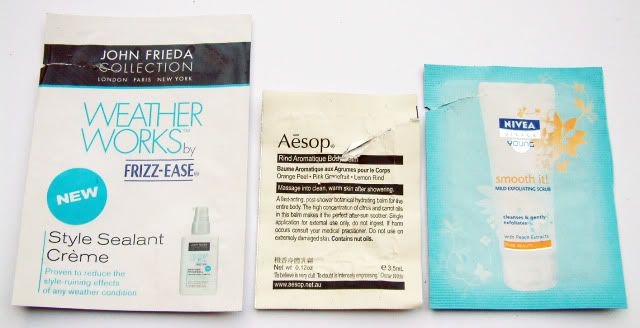 -
John Frieda Weather Works Style Sealant Creme
- this had zero effect on my hair, other than leaving a slightly heavy residue on it and smelling a little like glue.
Repurchase? No.
-
Aesop Aromatique Body Balm
- received in a swap package, I love this! Smells wonderfully citrusy (like grapefruit!) and hydrated my skin nicely after a shower. A brand I'll definitely be looking into.
Repurchase? Yes.
-
Nivea Young Mild Exfoliating Scrub
- I'm not sure what's in this, but it broke me out straight away! Would not recommend for sensitive skin (or any skin for that matter).
Repurchase? No!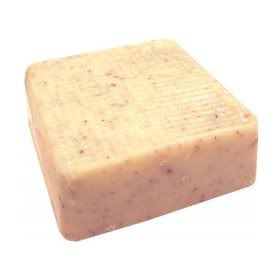 -
Lush Honey I Washed The Kids
- one of my all time favourite soaps from Lush, smells amazing and is really gentle on the skin. I mainly use it as a hand soap.
Repurchase? Yes.
-
Lush Buffy Body Butter
- these solid body butters are so good for using in the shower (away from the water to apply and then getting under again to rinse). A great exfoliator which leaves skin soft and supple afterwards.
Repurchase? Yes.