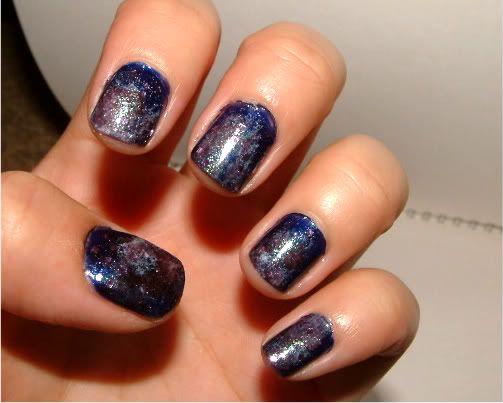 I love, love, love the Galaxy inspired nails trend at the moment. This is my first attempt and I don't think it looks too bad (though trust me when I say it looks much better from a slight distance!)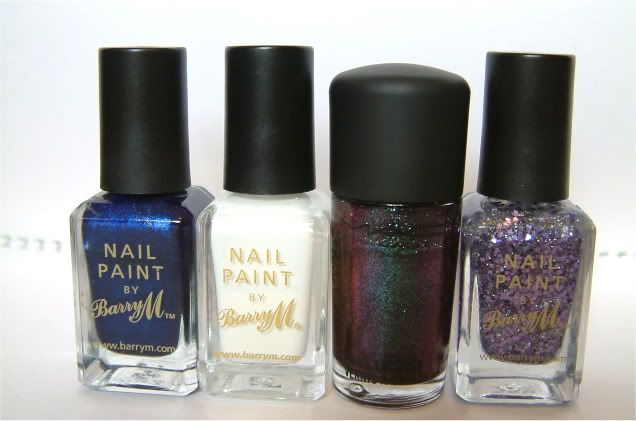 For mine I did the following:-


1.

Apply one coat all over of a dark navy blue, I used

Barry M's 292 Navy

which is also one of my all time favourite shades from Barry M.


2.

Once that has dried, using a teeny piece of an old (but clean) make-up sponge, I quickly dabbed on a bit of

Barry M's 66 Matte White

to create a cloud effect.


3.

Allow to dry and then do the same with a purple shade, I used

Mac's Formidable

which looks like a galaxy in a bottle on its own.


4.

Lastly, to add some 'stars', you can add some glitter if wanted. I used

Barry M's 239 Lavender Hexograms

which worked well with the purpleness of Formidable.


5.

Slick on a clear top coat and you're done!