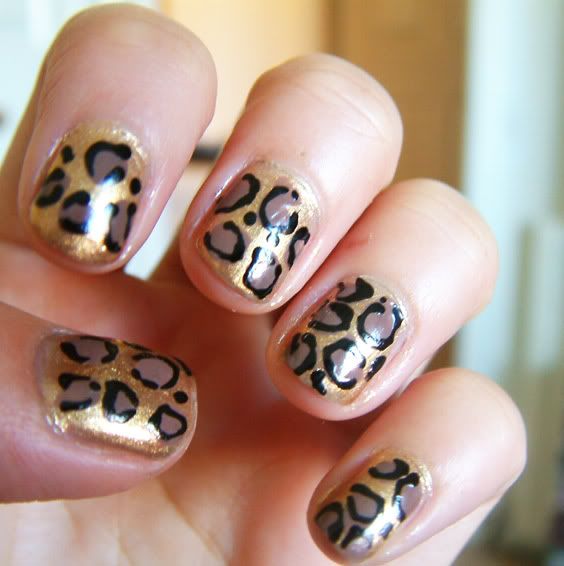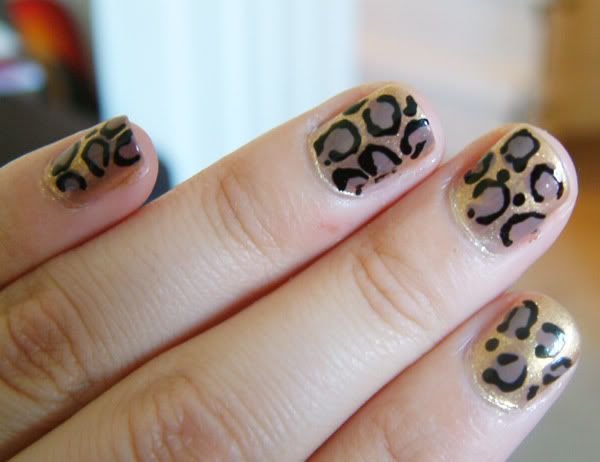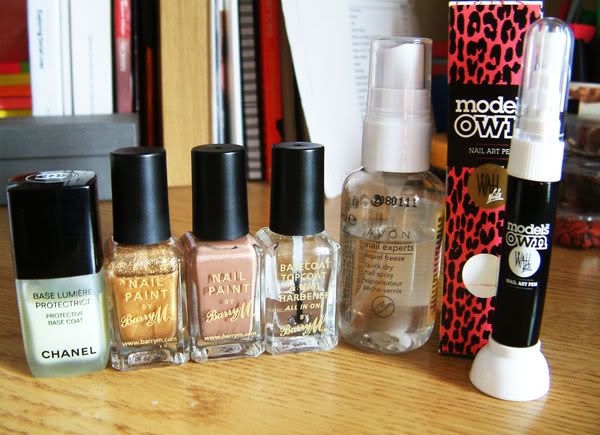 I had a go about playing with my new
Models Own/Wah pen
today and am pleased with the results! I used
Chanel's protective base coat
(I bought this on a whim after I'd ran out of my usual Barry M one - I would say it's no better than the BM one so save your pennies) first, then applied two coats of
Barry M's Gold (289)
. Once that had dried, I used
Barry M's Mushroom (310)
to do the spots and when that was dry, I outlined them with the nail pen. The application of the pen is good, but I had some trouble taking the lid off. To finish, I applied
Barry M's 3in1 clear varnish
as a topcoat and once that had set, I used
Avon's Liquid Freeze Quick Dry Spray
to make sure that it wouldn't smudge.
The Liquid freeze spray is good (I have the old style packaging) but it's not the 30 second setting miracle it claims to be. I would say give it at least two minutes to properly set everything and then it's usually 95% smudge proof. I say 95 because if your nail varnish has been applied a little thickly or you have on a few coats, then it might still smudge but nowhere near as horrifically as it might do without it. I had a go about spraying it on after each coat, but it's very messy, oily and laboursome to do so and didn't make much of a difference. Use it as a final setting spray instead.
It's on offer on their website at the mo for £3 (half price) so I might stock up, well worth it at this price.