Latest In Beauty, the same company where I purchased this box from, recently ran a promotion with YOU magazine (the supplement that comes with The Mail On Sunday) for a limited edition beauty box. The demand for the box, which was limited to 2000 only, caused LIB's website to crash for nearly an entire day, as they struggled to cope with the sheer demand of frenzied consumers. Disgruntled customers quickly took to posting their frustration on the brand's Facebook page and LIB responded with giving those who couldn't purchase the box through their website, the option of emailing instead to be put on a reservation list. So what the hell was all this fuss about?! The box was themed as a '20 Years of Beauty Greats', featuring a host of much loved beauty classics. As it was a special promotion the price was £5.95 plus postage (which I think was about £3), with the contents of the box being worth a staggering £55 (which may explain the insanity surrounding it). Let's have a look at the contents:-




Although it was themed as a 'classics' kind of box, they included a wonderful bonus in the shape of these goodies from Bamford, a new English luxury natural/organic brand. The travel friendly trio comprised of a Body Lotion, Body Wash and Botanical Bath Oil from their bestselling Geranium blended range, which smells gorgeous. The Geranium is blended with Peppermint and Lavender so these will be perfect to use before going to bed.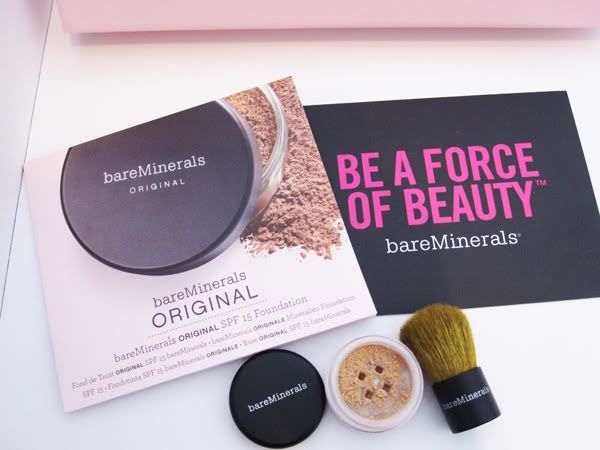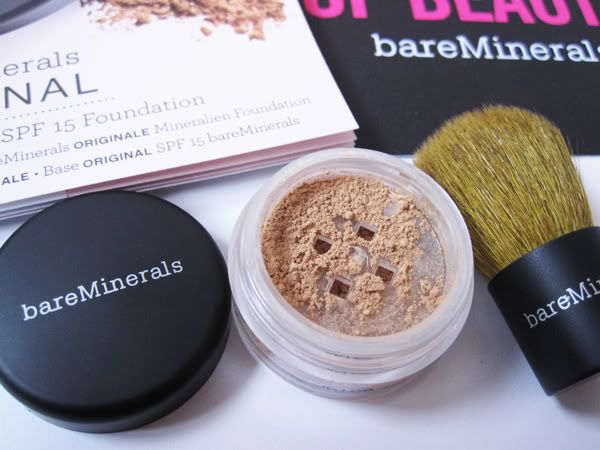 The only make-up included was a sample of bareMinerals Original SPF 15 Foundation. I picked Medium Beige which looks like a good match for my skintone. The sample is tiny so I think it'll only do for one use, but I've been wanting to try out these foundations for a while so I'm happy with it. It came with the cutest mini kabuki brush ever too! (see my Twitpic for a size comparison, it's so teeny!).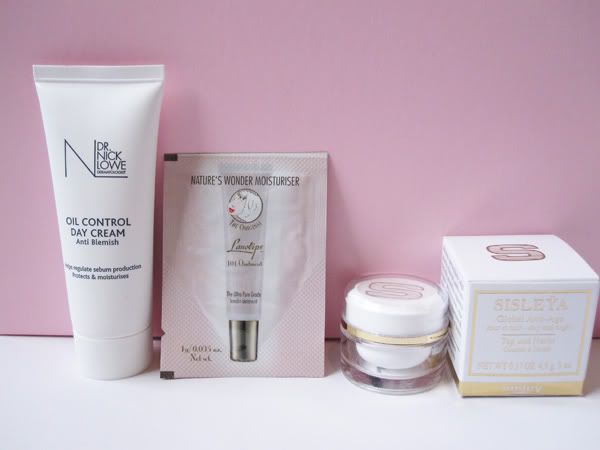 The skincare samples were:- a 20ml tube of Dr Nick Lowe Oil Control Day Cream, which is ideal for my oily/combo skin. A 1g sachet of Lanolips 101 Ointment, I've used this before and loved it. I currently use the Lemonaid Lip Aid that they do and it makes my lips lovely and soft. With this sachet, I'm going to squeeze it into a little pot to get the most out of it. I also received a 5ml pot of Sisley Sisleya Global Anti-Age Cream which I wasn't that fussed about until I read some reviews saying how good it is on all ages as a night cream so I'll give that a go.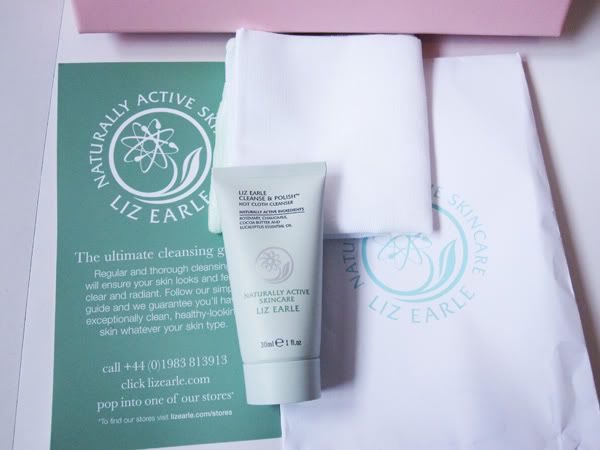 Lastly, packaged in its own envelope, was a 30ml Liz Earle Cleanse & Polish with a muslin cloth. I am so excited to try this out and will post a proper review on it when my current Purity cleanser has run out.

Summary: A fantastic box at an amazing price, no wonder their site crashed! Kudos also to LIB for keeping calm and appeasing the hoards of crazy demands by creating the reservation list. That's what I call GOOD customer service :)