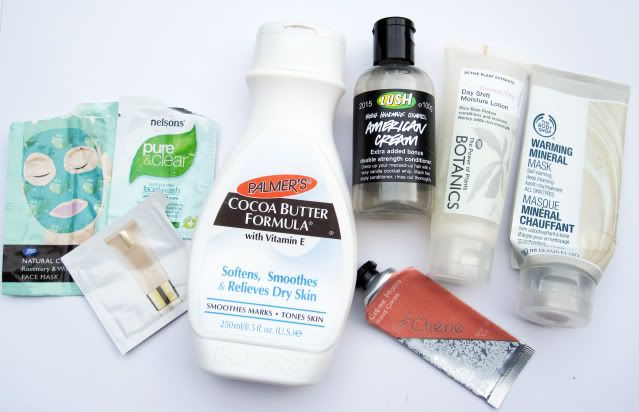 A recap of the beauty products which I have recently finished and whether or not I would purchase them again. So this month, I have used up:-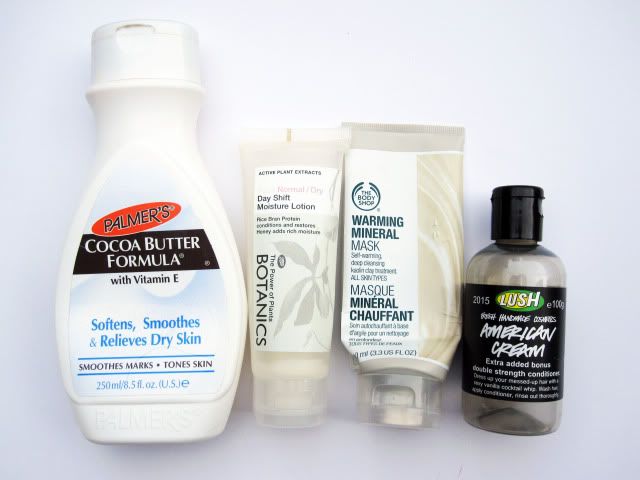 Palmers Cocoa Butter Body Lotion - I have used a LOT of body lotions and this is by far the best of the cheaper brands you can pick up in places like Wilkos. If you are on a budget or just in need of a thick winter friendly lotion, then look no further. And it smells like vanilla ice cream. Amazing.

Repurchase? Yes!





Boots Botanics Day Shift Moisture Lotion for Normal/Dry Skin

- This was too much on the greasy side of face creams, didn't like it much.

Repurchase? No.





The Body Shop Warming Mineral Mask

- Warming/heat masks are probably my favourite type of mask to use, especially in the colder months but this Body Shop one only heated up for a few seconds and that was it. Hugely disappointing, so I'm glad it was a freebie.


Repurchase? No.



Lush

American Cream Conditioner

- Smells oh-so-good, like a heavenly vanilla scent and makes my hair nice and soft.

Repurchase? Yes

, already using a new bottle :)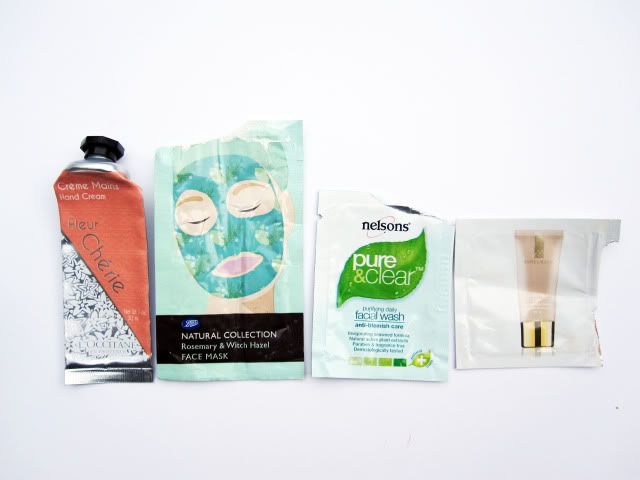 L'Occitane Fleur Cherie Hand Cream - L'Occitane make some of the best hand creams on the market. I think this was a mag freebie from a few months ago and I've been carrying it in my handbag. Wasn't that keen on the scent of this one (it's heavy on the Neroli) but the formula was light and non-greasy.

Repurchase? No

, I'll stick to the Shea Butter one that they do instead.



Boots Natural Collection Rosemary & Witch Hazel Face Mask

- A thick clay formula which smells incredibly strongly of the two key ingredients. I liked it but the smell was a bit too off putting for me.

Repurchase? No





Nelsons Pure & Clear Purifying Daily Facial Wash

- I was happy to come across this natural version of Clearisil who don't use any nasties. Can't really tell if this works from one sachet use but it didn't break me out so it might be something I try a bottle of in the future.

Repurchase? Maybe.





Estee Lauder Double Wear Light Foundation

- I'm glad that I got a sample of this in a magazine because I've tried the normal Double Wear and found it much too heavy for my skin, whereas this is their lighter version. Unfortunately, I still found this much too heavy, kind of sticks to my skin like plaster or something, not for me!

Repurchase? No.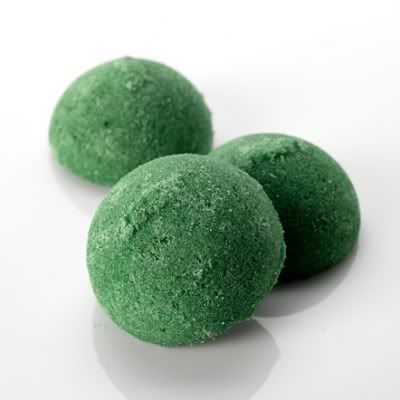 Lush Sugar Scrub

- Had this in a gift set, way too rough for my skin but works fantastically on feet and smells great.

Repurchase? Maybe

as a foot scrub.



What products have you used up recently?