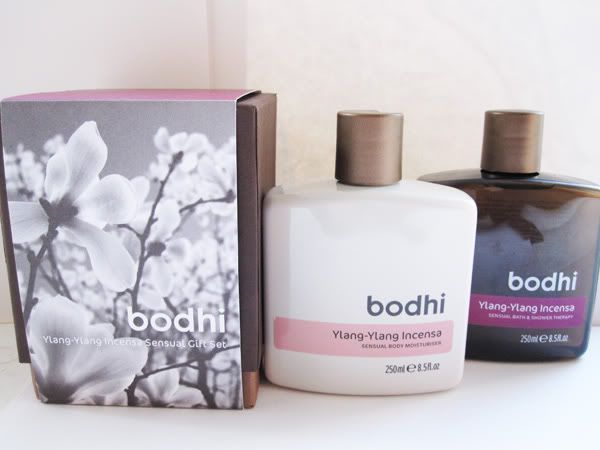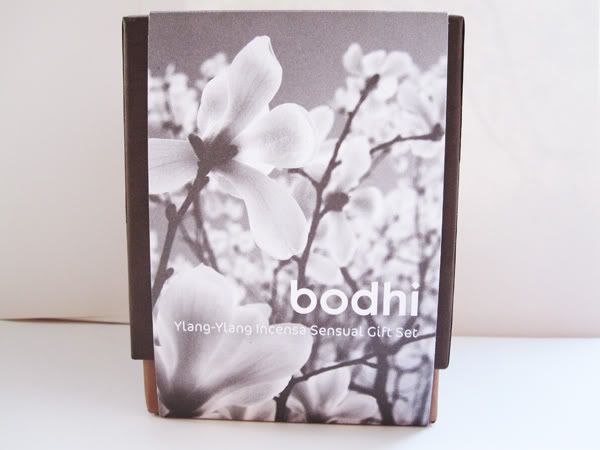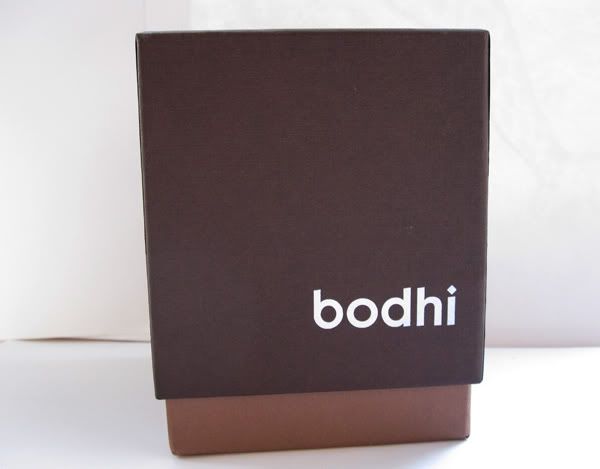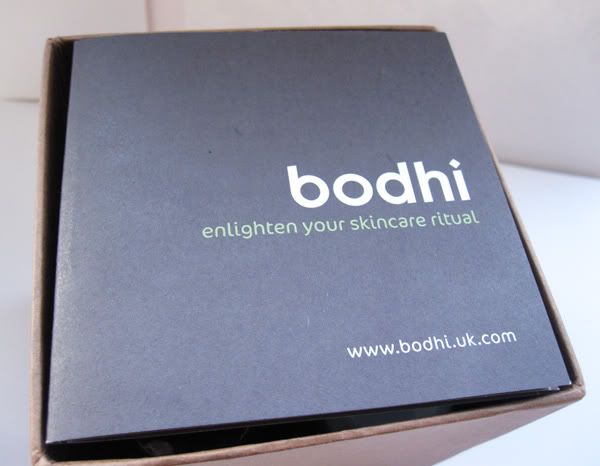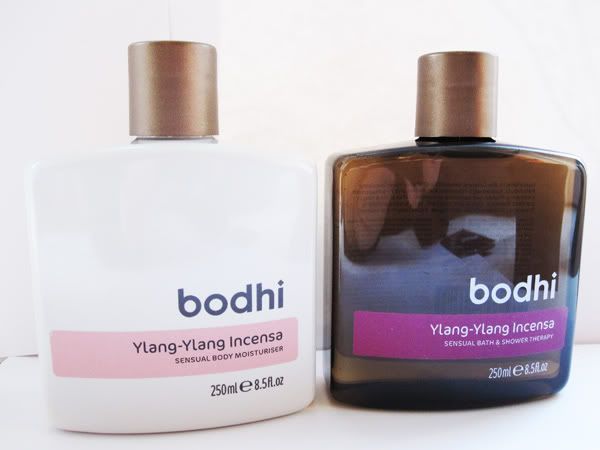 I was introduced to Bodhi through my first Amarya organic beauty box earlier this month, and instantly fell in love with the brand's ethos and their heavenly scented products.

Bodhi

(meaning 'enlightenment') are an English company who make their products with organic and natural ingredients ethically sourced from sustainable origins and blended with 100% pure essential oils. They have a strong ethos of living in harmony with nature which is reflected in the way that they do not use any 'nasties' in their products: no petrochemicals, sulphates, parabens, phthalates, glycols, PEGs, DEAs, synthetic polymers, synthetic fragrance or colours, palm oil (which is a major eco-disaster ingredient) and animal ingredients. Likewise, their products are tested on humans and not animals. I was very keen to explore more of their wonderful sounding 'botanical therapies' and was kindly sent these four products to try out.


One of my favourite essential oils is Ylang Ylang, so I was more than excited to try out the Ylang Ylang Incensa Sensual Gift Set, which compromises of a full size (250ml)

Body Moisturiser

and a full size

Bath & Shower Therapy

. The packaging of this is absolutely gorgeous; very simple and understated but quietly expensive looking at the same time. A matte orchid designed sleeve is wrapped around a thick two-tone brown cardboard box which is made from recycled materials and would be handy to reuse. When I first saw this gift set, I thought that it would be perfect to give to someone who appreciates the finer things in life and who perhaps doesn't like the tackiness of typical Christmas marketed goods.



The Ylang Ylang Incensa scent

is created with its title ingredient, Patchouli, Honeysuckle, Neroli and Pink Peppercorn, all blended together to create a heady mix of Oriental inspired luxury. The

Bath & Shower Therapy

was a delight to use with a little going a long way and my bathroom instantly filled with this glorious scent. Combine with some candles (unscented, you won't be needing any more fragrance!), a glass of wine and a good book, and you have the perfect 'me time' remedy to soak away any stress or worries. It's almost a sin to use this in the shower, but you can if you're rushed for time and the formula works just as well with a shower poof. Personally though, I will be keeping this strictly for long and indulgent bath times. After I had sufficiently turned into something resembling a wrinkled prune, I used the accompanying

Body Moisturiser

which has organic shea butter, kukui nut and coconut oils, and lathered it all over. It sinks into the skin very well, is light and non-greasy and the scent lingers for hours afterwards. Perfect for people who don't like or don't wear much perfume but still want to smell really nice.




Having already tried the Jasmine Falls Body Moisturiser, I wanted to use it combined with the accompanying Relaxing Bath & Shower Therapy and achieve that same fragrant effect. Jasmine Falls is a blend of Jasmine, Lavender and Vetyver and like the Ylang Ylang Incensa, it's potent and heady in a very good way. As promised, it was a lovely relaxing bath and luxurious to use.

For something completely different to my relaxing and sensual favourite floral blends, I tried the Refreshing Mint The (accent on the e there, my Mac keyboard is playing up) Bath & Shower Therapy which I would recommend using just in the shower for when you need waking up first thing in the morning! The peppermint, marjoram and frankincense in this really refresh and awaken you and I can see why people use it after going to the gym.



Summary:

I would recommend

Bodhi

to anyone who wants to indulge in proper luxury baths with products made from the finest and most natural ingredients. They are expensive but you're paying for some serious quality here. Plus, their products do go a long way and would be perfect for when you want to treat yourself (and someone else) to something extra special. They also have a range that caters for (IMO) everyone, including more typically male friendly scents such as Pep Noir.



The full range of Bodhi products are available online from their website where they offer free UK standard delivery, free gift wrapping service and a free 40ml travel size gift with any purchase.



Disclaimer: Products sent for consideration by brand.