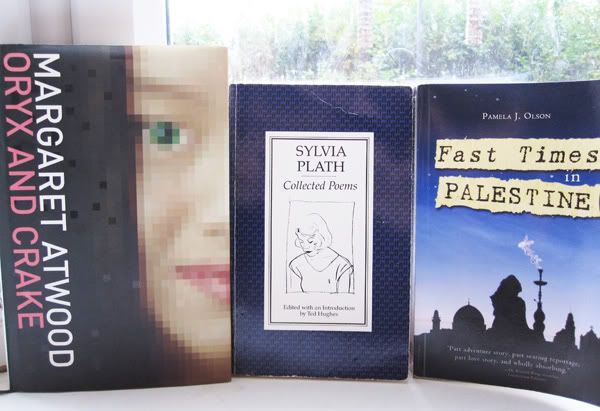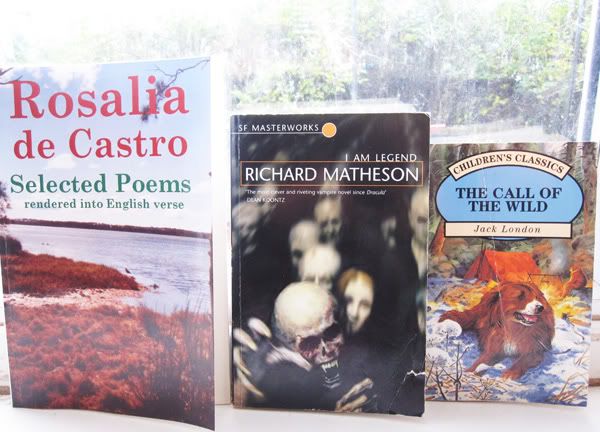 I find that December is like a yin/yang month for me. There's usually a lot of stuff going on, mixed with quite a bit of downtime, especially this week before NYE. I've managed to get a lot of reading done this month and I've completed my personal
Goodreads
Challenge of reading 130 books this year which I'm very pleased with. Here are the books I've read in December:-
Oryx and Crake by Margaret Atwood
- I had high hopes for this but I didn't engage all that much with the story. It definitely gets better in the second half of the book though and has some weird/quirky things happening in this dystopia/future world setting. Plus the main character is called Snowman, how weird is that?!
The Collected Poems by Sylvia Plath
- Containing pretty much all of her published poems, this is a great book for dipping in and out of. Plath is one of my favourite poets and I find that a lot of people can relate to her work even if they don't usually read or haven't read a lot of poetry.
Fast Times In Palestine by Pamela Olsen
- Incredible memoir of the author's time spent in Palestine, I was so moved by reading this. It's hard to believe that such horror exists in a world that experienced the Nazis, yet allows the oppression and killings of Palestinians to continue. Although the book deals with this hard to read subject matter, Olsen also writes about the compassion of the people that she stayed with, the local culture and food, and how life continues to go on.
The Sandman: Dream Country by Neil Gaiman
- I'm going to try and read more graphic novels in 2012 and picked this at random as a taster. It's split into four bizarre, downright weird and fantasy inspired short stories. The artwork is interesting too.
The Time Machine by H.G Wells
- A classic and despite it being a novella, it's quite an epic story of time travel and a future vision of mankind.
The Catcher in the Rye by J.D Salinger
- One of the most famous coming-of-age novels, I missed out on reading this when I was younger, but I can still relate to some of the teen angst that the main character Holden experiences. It's not one of my favourite classics (although Holden is supposed to be a stereotypical teenager, I found myself just wanting to yell at him constantly, perhaps its an age thing?!) but I'm glad that I've finally read it.
Rosalia de Castro Selected Poems rendered into English verse
by John Howard Reid
- *Won via GoodReads Giveaways* - A lovely collection of emotional and dramatic poetry that deal with love, death, hope and despair, combined with many references to nature and the seasons. I hadn't heard of the revered Rosalia de Castro before, but I enjoyed reading her works.
I Am Legend by Richard Matheson
- One of the best end-of-the-world type books I've ever read and I loved the fusion of science-fiction elements with classic horror. From the start, it is filled with suspense and you are instantly sucked into the story leading you to believe that Robert Neville, our tortured sole survivor, really is the last man standing amid a world now filled with vampires. The sheer desperation of Neville's dialogue with himself is brilliantly done and the ending is really good too.
The Call of The Wild by Jack London
- This is a difficult book to read if you're a dog lover due to the graphic scenes of animal cruelty, but if you can get past it, you are treated to some of London's beautiful writing.
Cat's Cradle by Kurt Vonnegut
- There's really only one word that can sum up Cat's Cradle and that is simply: Hilarious! If you enjoy proper funny and clever satires, then you will love this.
The Kite Runner by Khaled Hosseini
- Beautifully written but I found it a little difficult to get into the story, mainly because Amir is so hard to like as a character. I'm glad that I've read it, and I enjoyed getting an insight into a seemingly different world, but it's not something I would choose to read again.
What are you reading at the moment?