I picked up a few things at Lush at the weekend when I was finishing off my Christmas shopping. I always receive a lot of Lush goodies for Christmas from family and friends (if someone wants to get me something, I usually ask for Lush or books!), so this was a rather sensible and budgeted mini haul. I bought a Lil Lush Pud for a Secret Santa parcel the other week and loved the smell of it so much that I had to buy one for myself. It's wonderfully spicy and kind of warming, very christmassy! Forgot to take a photo before I used it, but it looks like (as the name suggests) a little xmas pudding, so cute! Onto the sensible stuff, I ran out Tea Tree Toner recently and decided to stock up and get a big bottle. This is my favourite facial toner if you have oily/combination skin.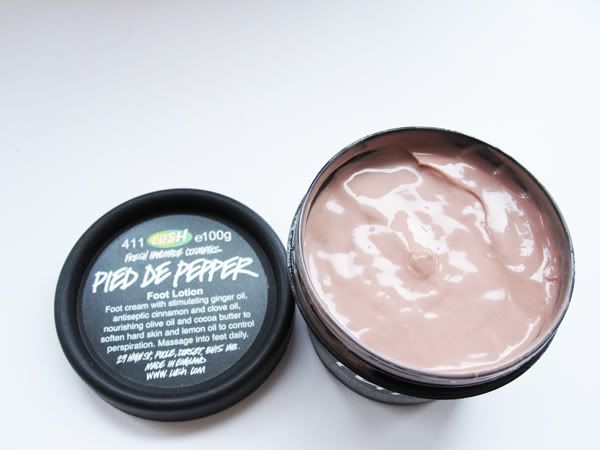 The Pied De Pepper foot cream is being discontinued so I had to buy one final pot of it. The smell is very clovey, a lovely spicy scent again and I love using this in Winter.




Lastly, I grabbed a Cupcake fresh face mask which I've been wanting to try for ages. It's 'that chocolate one' which you may have seen mentioned on countless blogs and like the Tea Tree Toner, it's perfect for oily/combination skin. I've used this about three times so far (you'll usually get about six or so uses out of one pot) and it's really helped to clear up my skin, I'm a big fan of this. If you take back five of their pots for recycling, you can pick any fresh face mask for free!

My Lush xmas giveaway ends this week, so don't forget to enter!