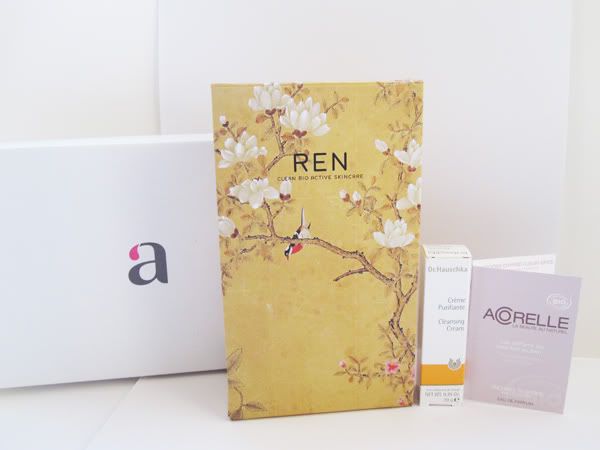 The cold weather and perpetual grey skies have been making me feel a bit down in the dumps recently, but I instantly perked up when the postman delivered my Amarya box this morning (ah, the power of material things...).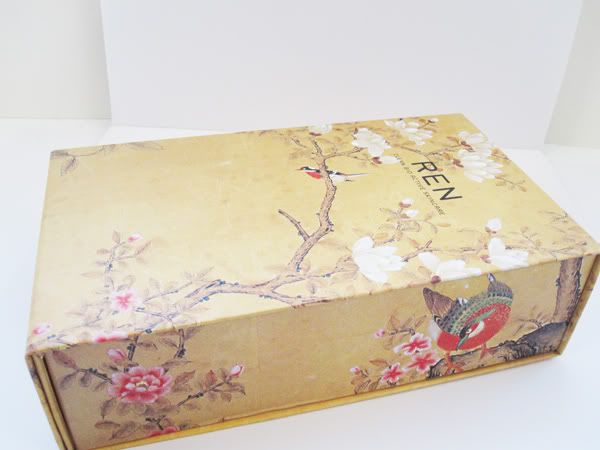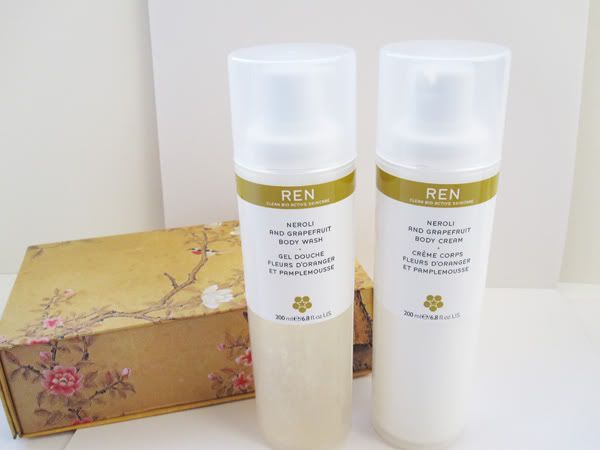 The box was a lot heavier than last month's and here's the reason why. A

REN giftset

! In the most beautiful packaging I've seen in a long time. It is simply gorgeous and something I will definitely be reusing. The giftset (worth £28), comprises of two full size bottles (200ml) of

Neroli and Grapefruit Body Wash and the accompanying Body Cream

. Since trying out Bodhi's Ylang Ylang Incensa giftset last month, I've been enjoying layering bath & body scents, so the REN set couldn't have come at a better time for me to try out. It smells lovely, more grapefruit than neroli, and a bit like fruity sweets! This was a great treat to find in this Xmas box.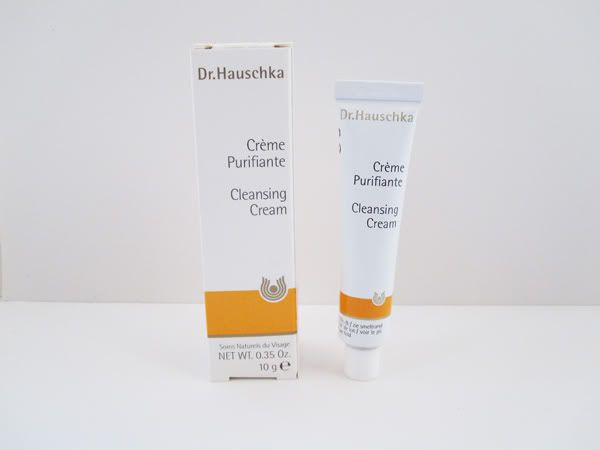 Also included this month, was a 10g sample tube of

Dr. Hauschka Cleansing Cream

(full size 50ml £14.95) which I'm looking forward to trying out. Everything I have tried by Dr. Hauschka in the past has lived up to its hype so I hope this is good too.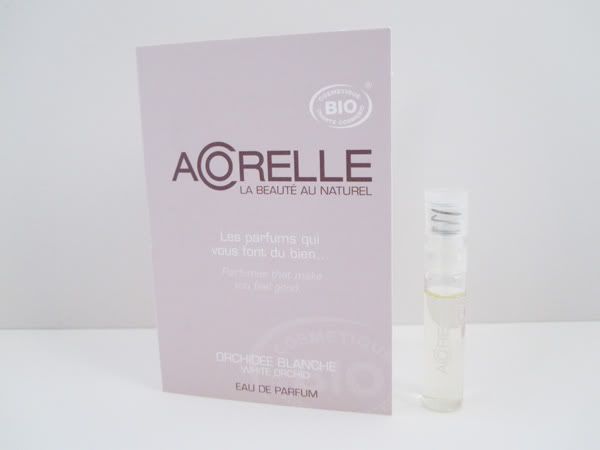 Lastly, I received a 1.5ml sample spray of

Acorelle Eau De Parfum

in White Orchid. "

These are the world's first certified organic perfumes made of essential oils and natural extracts based on the principles of aromatherapy

." Not being a fan of perfumes, I gave it a quick spray just to see what it was like and shock horror, I actually think I like this. It didn't give me a headache like most perfumes do and it's light and floraly with a tang of oranges. The full sizes of these are also really affordable for such quality, just £29.99 for 50ml, so it might be the first time in like, ever, that I buy a perfume!

Overall, I'm really happy with my

Amarya

box and look forward to seeing what they come up with in the New Year :)

P.S There was also an offer code included in the box. If you spend £50 at Amarya, you can receive £10 off your order by entering "XMASBOX", ends 31/12/11.