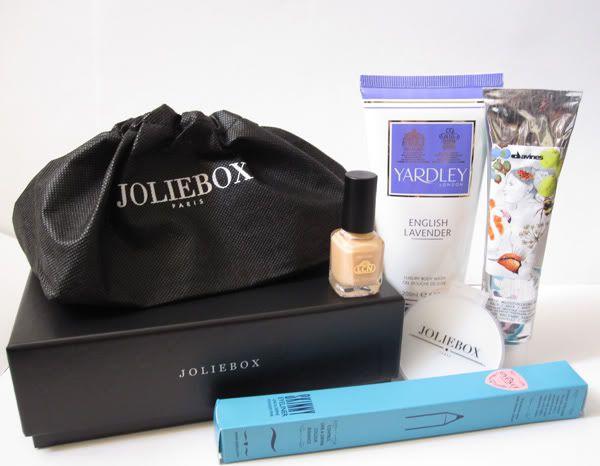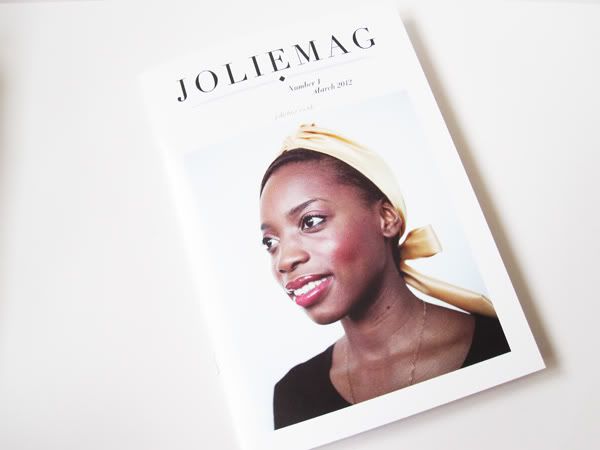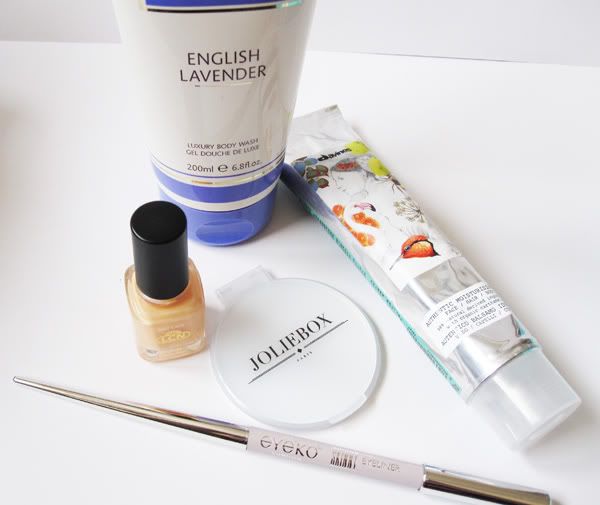 This month's
Joliebox
boasts a first for any beauty box; it contains all full size products! Do you think someone perhaps took notice of the drama surrounding last month's box of small (but still sample) sizes? Hmmmm. There's also the addition of the 'Joliemag', a 24-page glossy magazine showcasing new beauty products, meet the team features and how-to guides etc, which is pretty neat. Onto the products that I received, firstly there's a 200ml
Yardley Luxury Body Wash in English Lavender
. Now, I'm probably in the minority here when I say that I actually like lavender, I know that it's certainly something of a marmite scent for most people so I can imagine a few being disappointed with receiving this. I've seen some of the other floral scents that were sent out so I guess it's just one of those luck of the draw things? The product that I'm most excited about is the
Davines Authentic Moisturising Balm
which was sent out with one of the other beauty boxes recently and I thought it sounded really interesting. It's a 98% natural balm that can be used on hair, face and body so I'll certainly make use of this. Oh how I love multi-purpose products!
Two make-up items were included this month, an
Eyeko Skinny Eyeliner
in Powder Pink and an
LCN nail polish
which is a German brand I believe. I'm happy with the colours that I got sent; the nail polish looks like a pretty shimmery peach shade and I've been meaning to experiment with a pink eyeliner for that 'wide awake/bigger eyes' look. There's also a little extra in the shape of the Joliebox
mirror
which isn't exactly great quality wise as it looks mega cheap, but no doubt it will get thrown into one of my many make-up bags regardless.
Summary
: I thought this box was great, all things that I will use again which is always good of course!
Whilst I'm here, I just wanted to add my two cents to the news of the
Carmine
box being no more. Carmine was definitely my favourite out of all of the beauty boxes as they always offered great value and a good range of products. Sad to see them go, but I didn't think much of them merging with Glossybox. What was that all about?! I don't think I'll be signing up again to Glossybox, though my mind may change if they become more like how Carmine used to be. I'm sure only time will tell.
Did you receive a Joliebox this month? What did you think?