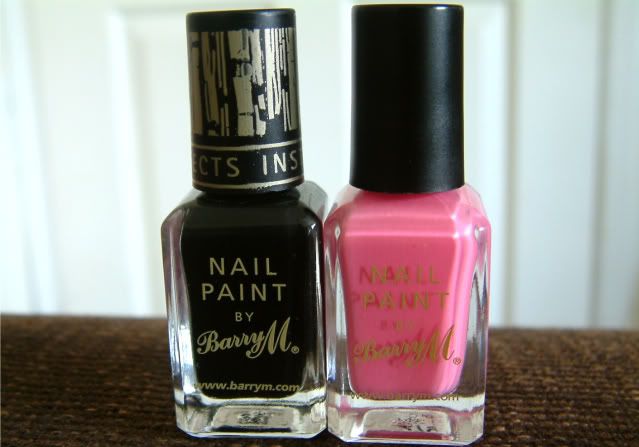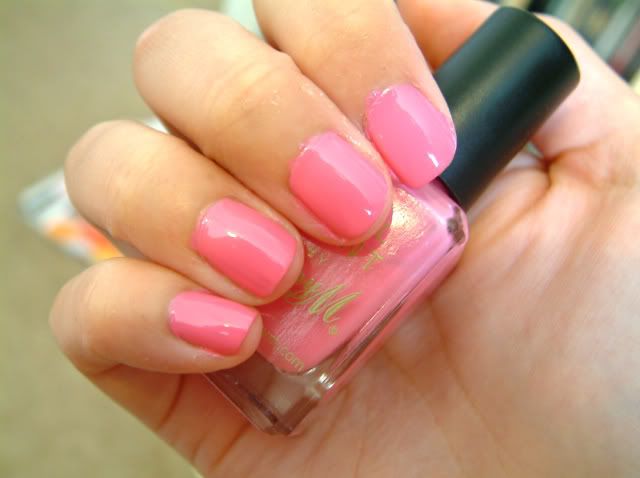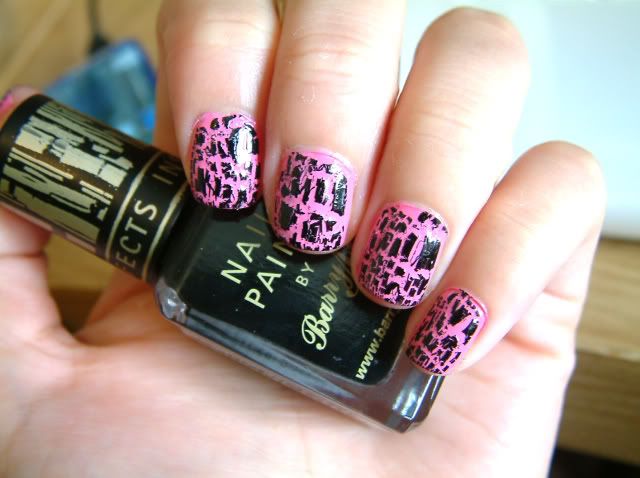 So happy that it's Friday! I swear this week has been one of those where I thought it was never going to end. Anyway, here's my NOTD or rather NOTW (weekend). I bought

Barry M's Bright Pink 279

at the start of summer for my toes. Tried it on my hands today and wasn't a fan. Don't get me wrong, I love pinks, but I like more muted or dusky pinks on my fingers and this one is a little too Barbie for my liking. But when matched with

Barry M's black nail effects

, it looks pretty cool.